Do you know how to get a cheaper car insurance quote? You might think it includes getting questionable policy or reducing some coverage, but it is not! There are ways to get affordable quotes without reducing the coverage you truly need.
If you want to get cheap quotes without sacrificing protection, follow this 10-step guide when shopping for an auto insurance policy.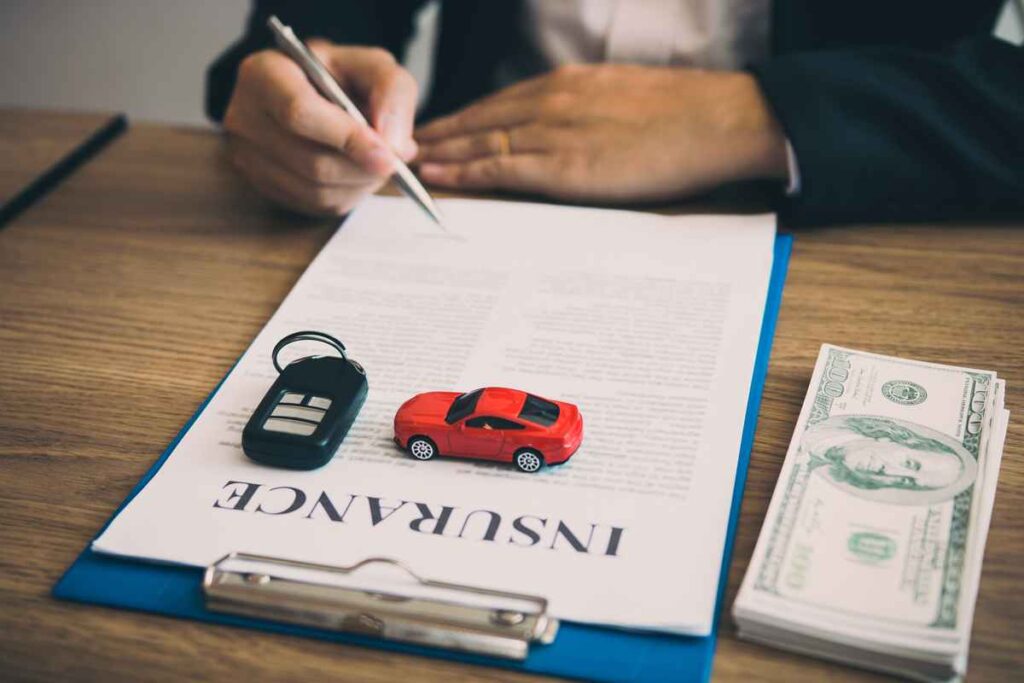 1. Comparing the Quotes for Several Companies
Make sure to compare the quotes and coverage between several carriers. Different drivers and cars require specific coverage, so there is no one-fits-all policy. Make sure you assess your driving routine, road risks, and other factors to find the best policy.
Things to Study when Comparing Quotes
How to get a cheaper car insurance quote when comparing carriers? You study the types of coverage and match them with your needs. Car insurance coverage commonly comes in several types, which are:
– Liability
Liability is the coverage you pay when you cause medical injuries or property damages in a car accident.
– Collision
Collision coverage pays for your car and repair work after an accident.
– Comprehensive
Comprehensive coverage pays for damages that are not caused by traffic collisions, like vandalism, theft, natural disasters, falling objects, and such.
– Personal Injury Protection
Personal Injury Protection is a coverage type that pays the bills for medical, funeral, and childcare expenses after auto accidents. In the U.S, especially in states with no-fault regulations, Personal Injury Protection is required.
– Uninsured Motorist Coverage
Uninsured motorist coverage pays repairs and medical bills if you are hit by a motorist or driver without insurance (or underinsured).
Each carrier may have different details in their coverage types. Make sure to list your preferred carriers and create a table to compare the coverage types they offer.
2. List All Things That Affect Your Premium
Knowing things that will make your premium cheaper or more expensive is how to get a cheaper car insurance quote. Carriers will give different quotes based on these factors, so make sure you make a list and use it as a research material.
In car insurance, these things include driving history (tickets, accidents), vehicle type and year of release, age, gender, marital status, and your location. The type of storage you have for your vehicle and even your social credit can also become important factors.
3. Cut Down the Mileage
Do you know that annual mileage can affect the quote you will get? Low annual mileage means you are a "slow-risk" driver, and insurance companies will be more than willing to give you better prices. However, this does not mean you have to take extreme measures. Using public transportation, carpooling, or saving trips to the grocery by shopping in bulk are good enough to help reduce the mileage.
Consider Payment in Go Option
If you rarely or occasionally drive, and you are financially able, consider payment in go option. With this option, you pay for a one-year premium at once instead of every month. This way, you do not need to pay for monthly interests, and you only pay on the base rate.
What about the extra miles? You will get a device and app that records your mileage. You will only be charged based on the miles you drive.
4. Increase Your Car's Security Elements
Good security system is how to get a cheaper car insurance quote while giving you extra benefits. Equip your car and garage with proper security measures, such as alarm, CCTV, and immobilizer. You can consult the insurance provider about the security measures that can give you discounts.
Consulting the insurance provider before choosing any modification is also a good idea to pick the best security measures within your budget. Do not get into debt just because you want a cheaper premium!
5. Reduce Unnecessary Modifications
Think carefully before creating any modifications on your car. Modifications, especially the ones that are mostly aesthetics, can increase the risk of theft.
6. Sign Up for Advanced Driving Course
Any activities that reduce risks in driving will give you advantages in insurance quotes. By signing up for an advanced driving course, you can convince the insurance provider that you are a low-risk client.
7. Get Discounts for No-claim
How to get a cheaper car insurance quote without extra efforts? Simple: do not make any claim. Some insurance carriers actually offer discounts for clients who can keep a no-claim record for a year or so. Save some money to pay for car repair yourself if the damage is minor.
However, make sure to ask the insurance carrier first about their no-claim policy. You should also inform them about any damage to your car, even if the cost comes out of your own pocket.
8. Consider Black Box Policy
Black box or telematics policy uses a technology that detects your driving behavior, such as the frequencies, the numbers of braking, the average driving speed, and many more. The detection technology can be downloaded as an app or installed physically in the car.
With black box policy, you can get your premium adjusted based on your driving habit scores. This is a convenient option if you only drive occasionally. Aside from cheaper premium, you may get other rewards like refunds or mileage bonus.
9. Not All Excess Benefits Are Necessary!
The more coverage benefits you get, the better the protection, right? Wrong!
Be careful when an insurance provider offers extra benefits like breakdown coverage, windscreen coverage, or courtesy car (replacement for frequent drivers if their car breaks down). While they sound promising, not every driver benefits from all the extra benefits. You might end up paying for something you don't really need!
10. Apply for Multi-car Policy (If Necessary)
Do you have multiple cars in one household? Ask if you can get a multi-car policy. This option can get you a cheaper quote than if you insure the cars separately. You still need to study the coverage, but if this option is available, you can have a more cost-efficient option.
Knowing how to get a cheaper car insurance quote is important, especially if you depend on your vehicle. Make sure you choose the right way so the protection will not be compromised!