The key to successful financial planning is understanding all of your expenses. If you're a car owner, you should ask: how much does auto insurance cost per month? Knowing your car insurance cost will help you budget better.
Average Cost of Auto Insurance per Month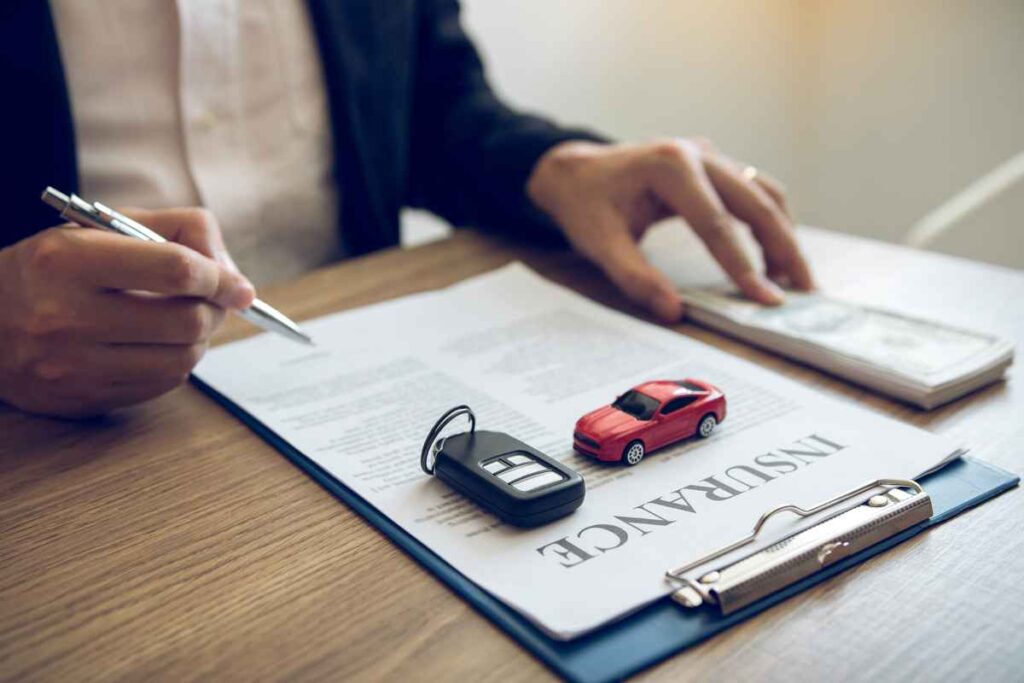 On an annual basis, the average insurance cost in the United States as of 2023 is $2,014. With that amount of money, policyholders usually get full coverage. Meanwhile, the average annual cost for minimum coverage is around $622. Keep in mind that the cost varies depending on the state and other factors, like credit scores and driving records.
Based on the annual case, you can calculate how much does auto insurance cost per month. A full coverage insurance plan will cost approximately $168 a month, while the minimum coverage plan costs $52 a month. The choice depends on your financial ability and personal needs.
Tips to Save on Auto Insurance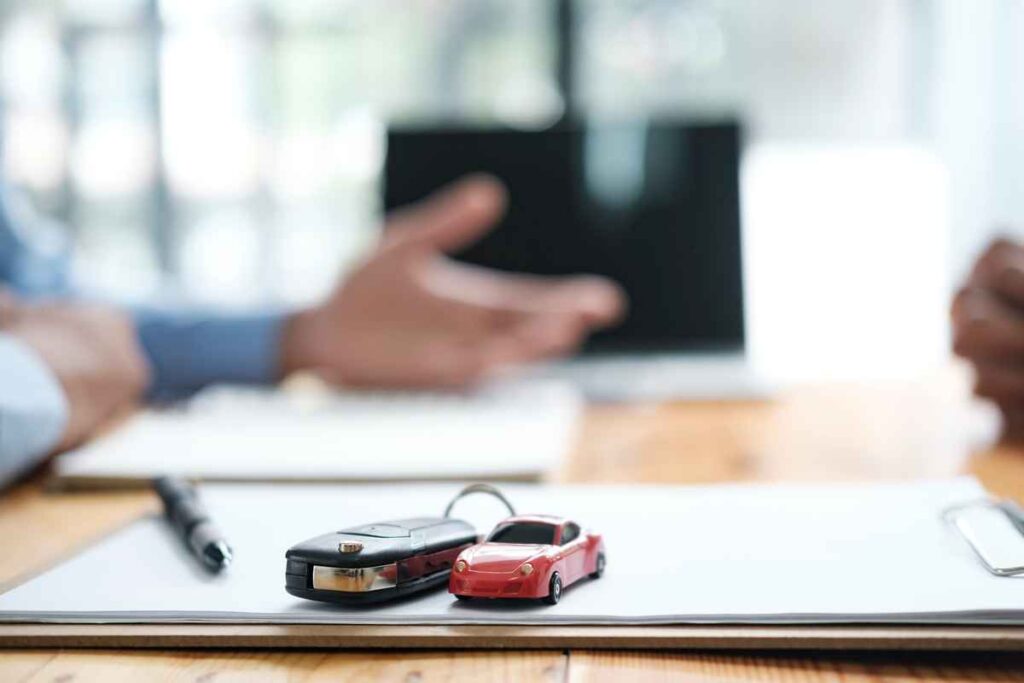 Many people are looking for ways to cut their insurance costs. After all, insurance premiums take a significant chunk of your income. It's better to allocate your money to other things if possible. Here are several strategies to save on auto insurance premiums:
1. Increase deductible
Deductible refers to the amount that a policyholder must pay out of pocket before the coverage from the insurance company comes in. Paying a higher deductible is a way to make your premium less expensive every month. Setup your deductible as high as possible, based on the provider's policy and personal financial capacity.
Of course, there's a downside to increasing your deductible. You must always set aside cash to prepare for potential incidents related to your car. Decide on increasing deductibles based on the following considerations:
The value of your car.
The amount you have in your savings account.
Personal risk tolerance.
The cost difference for every deductible.
2. Maintain a stellar driving record
An individual's driving record will determine the insurance costs. Providers want to protect themselves from risks, so they will charge higher premiums on 'risky drivers'. Drivers with a history of speeding, road accidents, and other driving incidents usually pay higher costs to get insured.
The costs of violating traffic rules aren't always insurance-related. You may have to pay expensive speeding tickets or car retrieval after getting towed for illegal parking. Besides preventing these costs, driving responsibly also protects you from danger. According to Global Road Safety, traffic accidents take more than 1.3 million lives every year.
3. Join safe driving programs
Show your commitment to driving safely by joining safe driving courses. It's a recommended strategy for drivers with subpar driving records to lower their auto insurance costs. These classes teach drivers the best practices for acceleration, braking, nighttime driving, and car maintenance.
If you're planning to enroll in a safe driving class, consider this:
The availability of online classes.
Course duration.
Personal learning style.
Media used in the course.
Reviews from previous students.
Some insurance companies will offer to lower your premiums if you submit a certificate from a defensive driving class. Providers may even offer classes or work together with these driving schools, giving insurance discounts to the pupils.
4. Check for available discounts
In the process of calculating how much does auto insurance cost per month, sometimes car owners don't research enough discount offerings. Insurance providers offer discounts to attract car owners, and you may qualify to receive some of them.
Here are some common discounts that can help lower your monthly premium:
Online signup discounts.
Price cuts for enrolling in specific payment options, such as an automatic payment system.
Bundling discounts, such as combining your auto and home insurance or insure multiple vehicles.
Discounts for having an energy-efficient vehicle, like a hybrid or fully-electric car.
Lower price for active, retired, or reserved members of the military.
Sometimes, you won't see the full extent of available discounts offered by insurance companies. Don't hesitate to ask for available discounts to your insurance agents.
5. Learn various payment options
Being flexible with your payment methods can help you save on the auto insurance premium. Many providers will offer a significantly lower price if you pay your policy annually or bi-annually. It means that you will have a large expense for auto insurance in certain months, but the price difference can be very steep.
Some providers will also offer lower insurance premiums if you link your bank account to the auto insurance systems. This system will enable the provider to withdraw money directly from your account every month. You have enough money in your savings or checking account to cover the premium at withdrawal time.
6. Improve credit score
In certain states, insurance companies may perform a credit check on prospective customers. They do it as a part of a risk assessment. People with higher credit scores usually pay lower insurance costs than those with lower scores.
A credit score reflects the person's financial history, whether they pay their bills on time, and whether they have defaulted on loans. Insurance companies are cautious about serving customers with a history of late payments or defaults because they may have problems with paying premiums.
There are ways to improve your credit score, but be aware that it takes time to do that, especially if you have bad credit history:
Pay bills on time every single month.
Lower your credit utilization rate.
Ensure the accuracy of credit reports and dispute any inaccuracy.
Auto Insurance Provides Financial Protection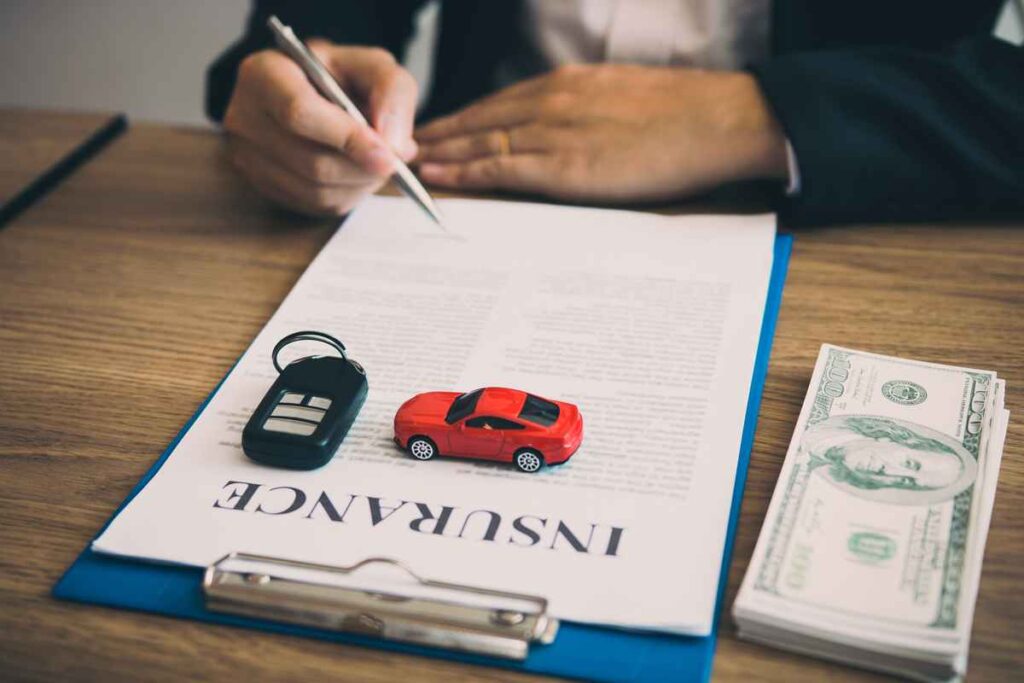 Knowing how much does auto insurance cost per month may make you hesitate to get a plan, especially the full coverage one. Certain people categorize insurance premiums as high expenses. However, financial experts say all drivers shouldn't tackle the road without this protection.
The road is unpredictable, you can get involved in various incidents. It's possible that your car breaks down somewhere or you get into a mini or big accident. These expenses are not small. You have to prepare a large amount of cash, which you can allocate for other purposes in case of an incident.
Because of that, don't be deterred by how much does auto insurance cost per month. Consult your needs with a trusted insurance provider and find a middle ground!